Body Wash Drops
Experience our new signature 15 ct. Refillable Pack or Bulk 64 ct. Case of single-use Body Wash Drops. Each Drop explodes with foam and coats the hair or skin in a soft gentle cleanse.
Formulated with ultra-pure and restorative grapeseed oil, argan oil, aloe, and green tea-extracts
Paraben and sulfate free.
Superior Performance
Cleanses and nourishes the body for an unforgettable wash. Our high performance NOHBO Body Wash Drop combines nature's restorative elements, such as argan oil, aloe, and green tea extracts, with biodegradable water-soluble films.  It's an experience like none other.
Sleek Drop Body
NOHBO's amber colored Body Wash, shaped as a tear drop, sits elegantly in the shower environment. Our water-resistant refillable packaging keeps out excess moisture and ensures every Drop maintains its integrity through the multiple washes the Refillable container will endure. You can hang the Drop container on the shower rod or rest the container flat around the outer edges of your tub.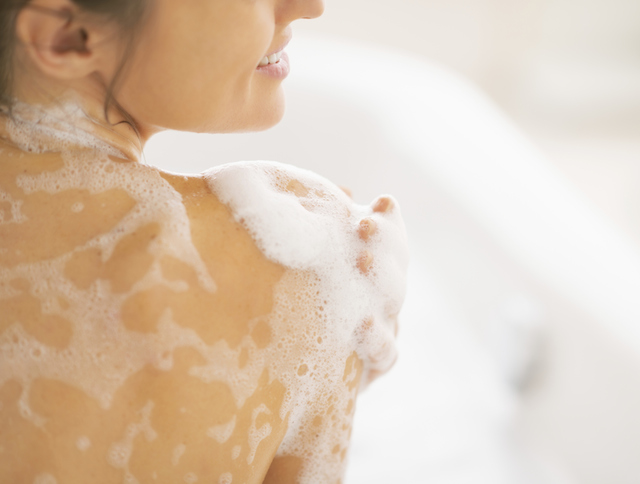 Additional Information:

Directions: Wet your whole body thoroughly before use. Place one Drop in your hands under shower water. Form a light puddle with the shower water by cupping your hands together for 5-10 seconds. Rub the Drop in your palms lightly and lather in the body directly. Rinse thoroughly, repeat plentifully, and smile constantly!
Nohbo Drops Are: Vegan, Cruelty-Free, Paraben Free, Sulfate Free, Artificial Fragrance-Free, Natural, High Performance, Color Safe, Gluten-Free
Caution: For external application only. Do not consume and ingest. Not intended for use by young children. Do not store or use near young children. Use only as intended.